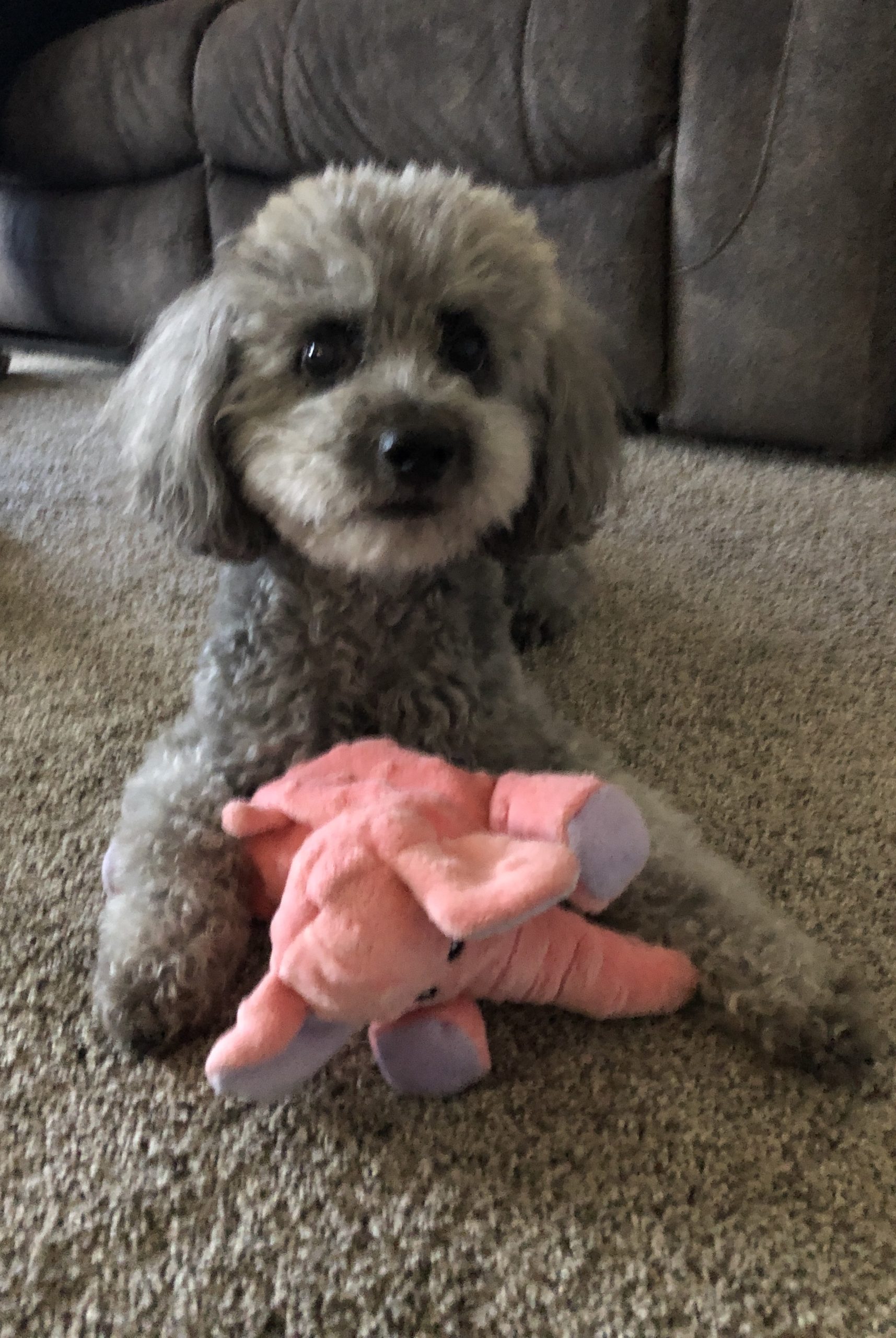 How do you describe the most precious, intelligent beautiful and sassy little girl that was our poodle Misha. Almost 14 years old she was by far the best companion we ever had. She didn't favor Mom or Dad but she insisted we all should be together all the time. Our entire life was completely engaged around her. Her vocabulary was huge and she talked to us by pointing with her nose either for a treat, or to go out and when we needed to go to bed. If we asked her a question and her answer was yes she would wag her tail. She traveled everywhere with us and won the heart of every neighbor. In the car she knew everywhere we went like the store or bank for a treat or a restaurant where she got part of our dinner. And of course she slept and cuddled against us at night. If I hugged Sandy she would bark until she was with us on a group hug.
She loved her toys and constantly played with them. Even before she died she still ran around like a puppy and greeted us and all guests like they were family.
Our hearts are broken and we miss her constantly. And when she knew it was her time thankfully she died in both our arms on our bed at home. We really feel that dogs like Misha will join us in heaven.