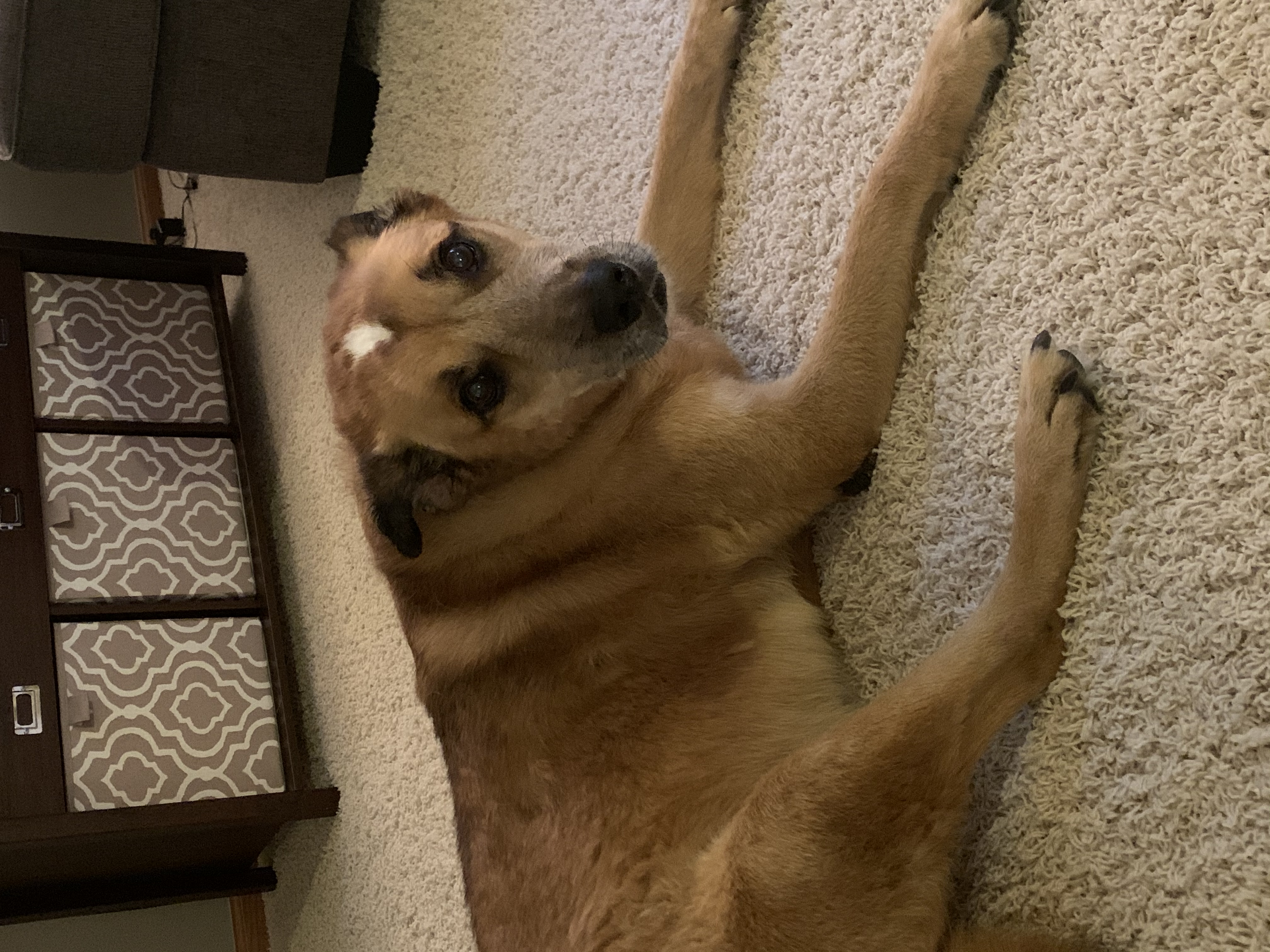 My husband (who was my boyfriend at the time) and I got Boomer 13 years ago from a shelter in Vinton. We found him on pet finder, and made an appt to meet him. We took him home that same day. It wasn't long after we got him home that we realized they had given us 'the wrong' dog. We kept him anyway, and we are so glad the shelter made this 'mistake'.

He was a busy puppy who grew into a sweet, but rowdy young adult. He loved to spend his days running at lightning speed in the backyard, barking at squirrels and chasing rabbits.

As he got older, he ran less because of his hip issues. But he was still such a happy dog. He loved treats of all kinds, and he would bounce up and down on all 4's when waiting for his goodies. He never got tired of food, and was very vocal when it was dinner time. He also loved ear and neck rubs. He would groan when you rubbed his ears, and often times fell over when being rubbed.

Last year, he got sick and the diagnosis was cancer. We were blessed with his love, and shining, beautiful eyes, for almost one year after his diagnosis. Words can't express how much we miss him. I still look for him every day, wishing him back home. He was always so gentle and full of love, even when he didn't feel well. He was never, ever crabby. Boomer was full of love up until his last day. We are heartbroken without him.

I could go on about Boomer for days. He was so, so loved. He always will be. We miss you, Boom Boom. The Boom. Boombastic. You were one of a kind. Rest easy, sweet puppy.