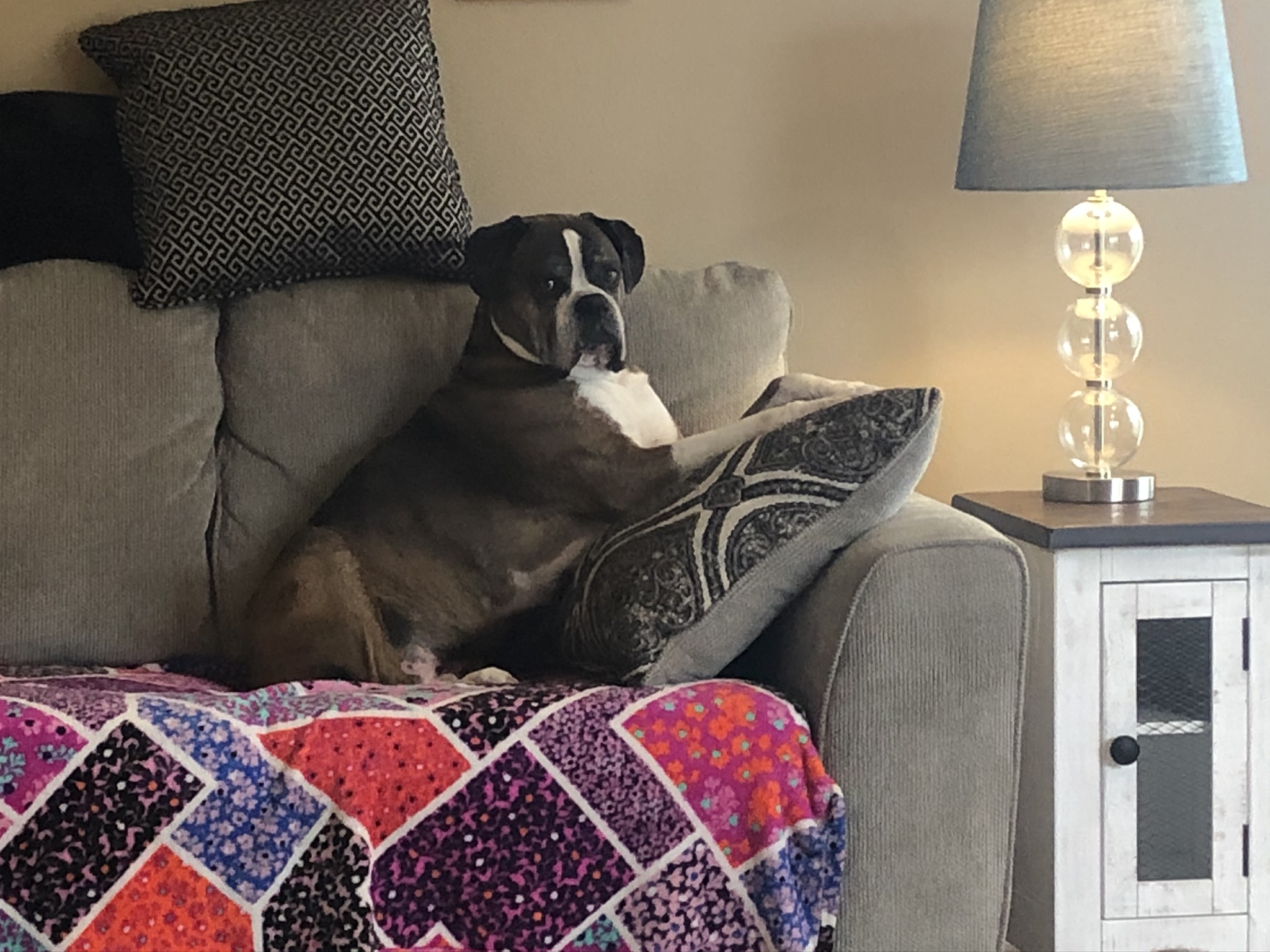 Bolt was a 2 year old boxer that we adopted 7 years ago. He had been in 3 different homes and was not treated nicely. We accepted Bolt in our family and helped him to know we loved him unconditionally. He enjoyed daily walks, treats, Burger King pup cups, seeing his sister, visiting his grandpa and grandma.
Bolt lived a great life bringing love to us. His passing was very quick. He got sick and 30 minutes later, his heart stopped. We found out he had a mass on his spleen that had burst. He is in heaven eating pancakes with his grandma.
We will love you forever, Bolt.